Free Trade Agreements (FTAs)
Navigating international trade programs with ease
We've been around before there were Free Trade Agreements…
The earliest days of Cole International coincided with the early days of free trade agreements. In the late 1800s, while still under British control, Canada and the U.S. had a "reciprocity agreement" that was subsequently canceled by the U.S. just over a decade later. Then, in 1911 the ruling party in Canada won on a very anti-U.S. platform, thereby ending any further discussion of Free Trade between the nations.
It would be years - almost 60 to be precise - before Canada and the U.S. would establish their first official Free Trade Agreement (FTA). And when they did, we were there.
The birth of this FTA gave us the opportunity to help our customers gain understanding of the new agreement and what it meant to importers. For example, how to obtain certificates or source manufacturing from areas outside of Canada and the U.S. while still retaining FTA status.
Now, Canada has numerous FTAs with over 60 nations - and counting. And we've been helping our customers the whole time - from the inception of the first Canada - U.S. FTA in 1987 through to the most recent USMCA/CUSMA agreement that went through in 2020.
… and we're still here, helping customers as FTAs continue to grow and evolve
In simple terms, a Free Trade Agreement is an agreement between two or more nations, designed to reduce barriers to imports and exports between those nations.
Free Trade Agreements work to your benefit as an importer, as they allow you to compete on a more level playing field with businesses in relevant countries. Nonetheless, it is easy to feel overwhelmed by the multi-layered and often convoluted complexities of FTAs.
This is why partnering with experience is invaluable to your business. Cole International is extremely knowledgeable when it comes to the ins and outs of all FTAs. Our highly qualified and skilled team will guide you smoothly through the compliance process, helping remove complications while building your understanding and confidence.
Navigate International Trade Programs with ease
Canada has 14 International Free Trade Agreements (FTAs) with 65 countries.
Every FTA covers different regulations and provisions, depending on the partner country.
By keeping our finger on the pulse of ongoing FTAs, along with identifying, soliciting and verifying nations that have existing FTAs with Canada, we help minimize free trade exceptions and reduce or even eliminate tariffs payable on the goods you import.
Free trade in
North America
The main Free Trade Agreement Cole works with is the pact between Canada, the U.S. and Mexico.
Following negotiations, Canada, the U.S. and Mexico settled on a deal to rework the 26-year-old NAFTA (North American Free Trade Agreement).
There are three different names for this single agreement, depending on which country one lives in:
In Canada: the Canada-United States-Mexico (CUSMA) Free Trade Agreement
In the U.S.: the United States-Mexico-Canada (USMCA) Free Trade Agreement
In Mexico: the Tratado Entre México-Estados Unidos y Canadá (T-MEC)
USMCA/CUSMA Free Trade Agreement went into effect July 1, 2020.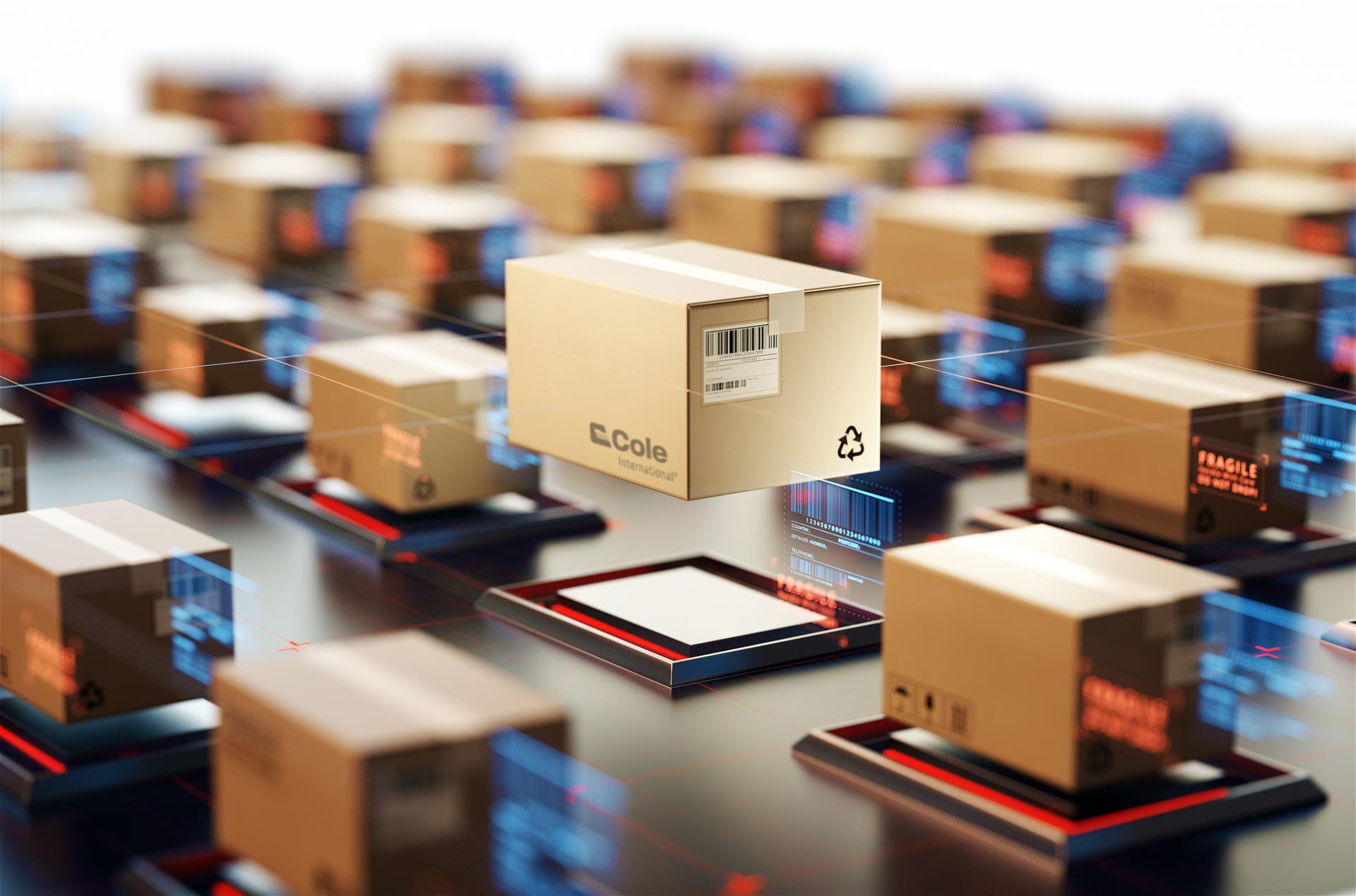 Comprehensive compliance solutions
The relationship between FTAs and duty is commonly misunderstood by importers. How can you ensure the goods made in the FTA country will qualify for duty-free or duty-relieved treatment under that FTA?
We know that as an importer, you already have a lot on the go. But knowing your responsibilities will help you get the most out of your FTAs. Partnering with Cole not only allows you to leverage your FTAs with ease but grow your own knowledge base simultaneously, leaving you more empowered when it comes to navigating the terrain.
Free Trade Management
Canada is involved with many preferential tariff arrangements and trade agreements with other countries — including some of the world's key markets — and these affect the duty rates on imported goods originating in those countries. We help minimize free trade exceptions and reduce or eliminate tariffs payable on the goods you import by identifying, soliciting and verifying countries who have FTAs with Canada.
Our Full-Service Free Trade Management includes:
Technical support to complete certificate(s)
Ensuring correct application of the FTA
Communicating with suppliers, requesting FTA certificates/ Certificates of Origin (COO)
Reviewing all certificates to ensure they are completed properly
Ongoing management of those certificates.
Contacting suppliers directly to solicit corrections when required
Identifying opportunities for refunds
We also provide a Limited Service that focuses primarily on reviewing certificates to ensure they are correct and complete. This way, at the very least we can ensure the lowest duty rates are being utilized under the FTAs in place.
This limited service includes:
Full certificate review
Identification of errors/ omissions
Management and maintenance of your certificates on an annual basis
Identification of potential refunds on qualifying goods
Full technical support for clients and vendors
Pursuit of corrective action where required
Detailed, customized reports
We also provide full technical support for customers and vendors to determine:
Eligibility - whether your products qualify for specific Free Trade program(s)
Record-keeping requirements
Rules of origin
Origin criteria
Certification requirements
Related enforcement and administration concerns associated with a large variety of FTAs
Leverage our knowledge and experience
Our consulting team is well-versed in the ins and outs of all FTAs and we use our knowledge to guide your company smoothly through the compliance process with minimal disruptions to your company's daily activities.
Whether you choose our full service or limited service, our proactive approach helps you:
Keep your database up-to-date - We update your database to ensure all certificates are completed correctly
Maintain certificates - We help identify errors/ omissions, prevent duplication and minimize exposure
Save money - We help identify potential refunds on qualifying goods
Stay in the loop - We provide detailed, customized reports and keep you informed every step of the way
Ensure accuracy - We review your supplier certificates and seek corrective action where required, along with empowering and educating you in your own knowledge of FTAs