Our Mission, Vision and Values
Who we are. Where we're going. And WHY we really matter.
For as long as we've been in business, Cole International has been growing and evolving.
In an industry like ours – an industry where the only constant is change – adaptation and evolution are the keys to our survival.
When I look at our people, I see a team of our industry's best…adaptable, resilient, hungry for growth and ready for change. And that's inspiring. It assures me that Cole International is well positioned for a very bright future. To make the most of our company's solid foundation and incredible potential, it's absolutely crucial that we work as one team and that we move forward together toward one vision for our future.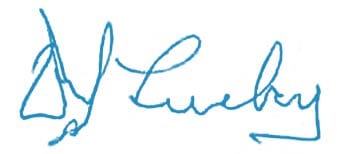 Don Lucky, President & CEO
One team. One direction.
One big picture.
Cole International is a company with a tremendously strong past and, we believe, an equally promising future.
To sustain our success and continue to stand out as a leader in our industry, we expect every single member of the Cole International team to pursue our mission and vision and mindfully live our values in everything they do, every single day.
Simply and clearly, these pillars of our brand articulate who we are, what we believe, how we work and why we do the things we do.
Since they're such an important aspect of our ability to forge and sustain customer relationships, we wish to share Cole International's mission, vision, values and differentiators with you. WATCH VIDEO: "Who We Are"
Logistics. It's what we do.
For us, "It's what we do" is a simple yet powerful statement that emphasizes our singular focus on global logistics and the enthusiasm with which we do what we do. Really, it's a condensed expression of our brand positioning:
Cole International doesn't 'dabble' in logistics. It's all we do, all day long. Because we've seen and dealt with every conceivable issue, we're very adept at finding ways to keep your business on the move.
Our vision is aimed squarely at building on the points of distinction that set us apart – namely:
Integrated services, integrated thinking:

We see – and understand – the big picture. By combining strategic, big-picture thinking with relentless attention to the details that matter, we deliver integrated solutions whose value far exceeds their price.

The leaders in trade and technical knowledge:

In the global logistics industry, outstanding service all comes down to knowledge and effort – how much we know, and how hard we're willing to work for you…our customer. Our people combine unmatched industry knowledge with a tireless drive to see each customer succeed.

A partner in each customer's success:

Logistics is what we do, and acting as a business partner is how we do it. We develop deep understandings of your business needs and challenges, and then we work tirelessly to provide intelligent, proactive solutions.

Professionals helping people:

Whether it's our rigorous efforts to maintain the industry's highest levels of technical knowledge, our sense of commitment to each customer's business or our drive to do the right thing in everything we do, our relentless professionalism translates into a calibre of customer service that simply can't be matched.
Our Vision: We will be the most knowledgeable, proficient and professional logistics company in our competitive space, setting the unbeatable standard for value.
Far more than just a code of conduct, our values are the essence of our identity – the beliefs and behaviours that form the backdrop of our technical competencies and service offerings.
Functionally, our values provide a crucial framework for decision making. (If a decision doesn't align with our values, it's not a good decision for our company or our customers.) They also reveal to our customers and prospects what we stand for and how we do business.
Staying true to our values.
It's what we do.
These are our values – the "calls to action" that are meant to guide everything Cole International's people do:
"See the big picture."
Cole International is a global, integrated logistics company. Delivering real value demands big-picture thinking and an enterprise-wide perspective. To harness and deliver the full value of our offerings, we 'think outside the silo' to uncover opportunities and unlock greater value for our clients.
"Constantly expand our knowledge and skills."
As we firmly believe that learning and collaboration are crucial to maintaining our edge, lifelong learning, ongoing development and open collaboration are among our key priorities.
"Think like a partner, not a supplier."
We are driven to help our customers' businesses thrive. Through collaboration, we uncover our customers' pain points and find new ways to deliver greater value.
"Exude professionalism in everything we do."
To us, professionalism is about being accountable to our mission and vision and relentless in our quest to add value for our customers. If we say, "It's what we do," we have a responsibility to do it…and to do it right.
"Do the right thing."
To earn our customers' trust and respect, we act with integrity and honour our commitments. If something doesn't add value and serve a client's best interests, we find another way. If it isn't legal or ethical, we find another way. And if it doesn't reflect integrated, big-picture thinking, we find another way.
Are we measuring up?
For Cole International, a mission, vision and values aren't just words on a page. They're a plan of action – one we expect every Cole International employee to follow.
In your dealings with Cole International, have you seen clear evidence of our commitment to our mission, vision and values? Have we delivered on what we believe to be our points of distinction? What are we doing right…and where can we improve?