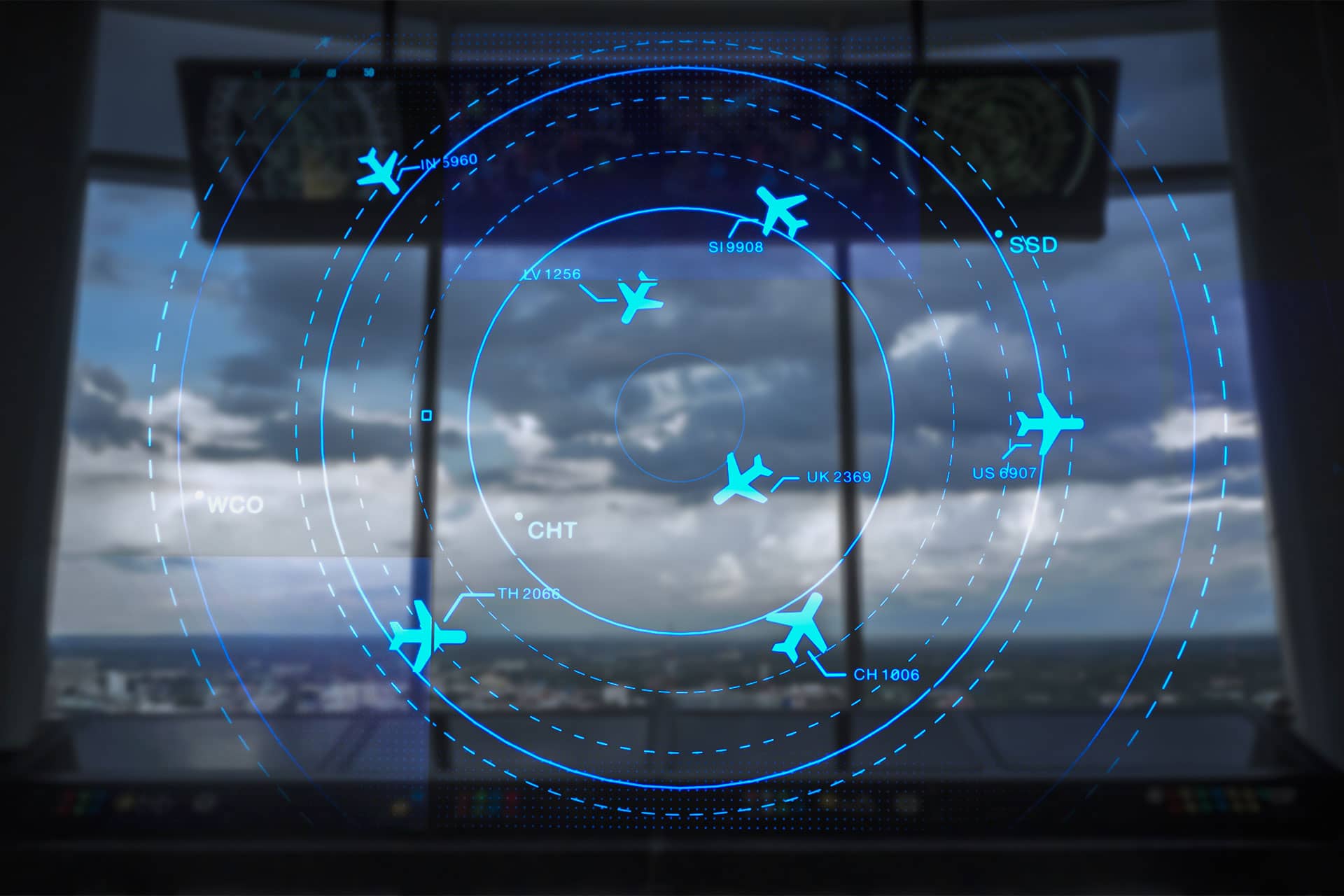 Keeping aerospace in the sky. It's what we do.
In today's high-speed global marketplace, keeping your goods on the move is mission-critical. As an aerospace company, you know the most important part of keeping your business running is aircraft in the sky.
An aircraft on ground (AOG) means mounting costs for you, the operator, and if parts need to be sourced internationally, efficient customs clearance is a huge part of the aerospace logistics puzzle. Delays and grounded aircraft are things you simply can't afford.
More than half a century of experience
Cole International has been helping commercial and military aviation customers navigate the customs and logistic landscape for more than half a century. But the value we deliver goes far beyond transporting goods and clearing them through Customs.
We understand the high stakes of the aerospace industry—and the time-sensitive logistics issues particular to aviation. Whether it's a routine inventory shipment for spares or a critical AOG shipment, we have you covered.
Keeping planes in the sky... and you on the move
Keeping aircraft in the sky is priority #1 for our aerospace customers. Minimizing downtime (and the associated costs) and having the parts you need right where you need them is what keeps your business operating smoothly.
You need enough spare parts to keep your aircraft moving—and having that inventory in the right location is crucial, especially for commercial airliners providing passenger, charter and freighter service.
Aerospace logistics needs add up quickly, so customs clearance on international shipments is critical. Clearance must be done right and it must be expedited.
Service facilities that provide maintenance, repair and overhaul (MRO) services need the right parts in the right place to provide critical repairs for an AOG. Time is critical also when they work on heavy maintenance schedules.
If a part is delayed due to customs clearance or any other delays in the supply chain, that typically could mean a delay to the completion date of the heavy maintenance. The bottom line is, if your aircraft aren't moving, it's costing you tens of thousands of dollars each day in lost revenue and labor.
This is where Cole International comes in.
We excel at exceeding expectations for aerospace customers, offering unparalleled aerospace logistics services and expedited customs clearance.

Cole International builds long-term customer relationships by delivering great value and treating our customers' businesses as if they were our own, providing strategic guidance and working tirelessly to deliver intelligent, proactive solutions. We understand your particular aerospace logistics needs and we work tirelessly to help your aviation business thrive.
Here's how we keep your goods and your business in the skies—and on the move:
Supply chain stability and certainty
Cole supports aerospace clients in bringing stability and certainty to their supply chains in a number of ways. Our goal is to provide seamless customs clearance processes to reduce the possibility of interruptions to these often critical supply chains. An aircraft on ground costs money and additional delays increase those costs.
24/7 aerospace logistics operations
Cole's 24/7 operations gives us the ability to clear critical parts shipments electronically at any time, day or night.
Cole works with couriers and carriers using overnight service, receiving shipment notifications electronically, and interfacing with our team of operators who have access to all relevant documents and are able to clear shipments through customs prior to the shipment arriving at a designated port.
Your critical airplane or helicopter parts continue their journey, uninterrupted, to their final destination.
Reliable agents at all major airports
Cole operates offices at all major airports—and established processes at all large and small airports capable of receiving international traffic.
Our reliable agent network works with CBSA directly to execute customs clearance for those more remote or off-the-beaten-track airports.
Our footprint allows us the flexibility to meet with charter airlines and present the necessary paperwork in a timely fashion—for expected shipments and unscheduled critical shipments alike.
Real-time tracking and visibility
Our logistics technology tools, including secure web portals, give you and your team visibility and notification of critical or AOG shipments.
These portals allow you and your suppliers to send pre-alerts and documents for critical/AOG shipments to Cole. Set flags to alert you when certain events are achieved, such as acknowledgement of receipt of pre-alerts, match to carrier manifest, transmission of entry to customs and finally customs release notification.
Relying on automated systems allows for real-time processing of alerts. You'll know the moment your shipment is released from customs—the most critical part of the customs clearance process.
Cole International keeps aerospace clients in the sky and on the move. It's what we do. Connect with our aerospace team today!
What do you want to ship?
Get local advice for your request. Our team is always here for you.